Accountmanager
Accountmanager
FranklinCovey
Amersfoort
What is required?
Academic level of education and thinking
Relevant experience in consultative selling
Quickly gains customer trust, possesses business sense, and is a good listener
Strong presentation skills and experience in working with larger organizations
Excellent command of Dutch and English, both verbally and in writing (for Belgium, French is also required)
Results-oriented and capable of working independently
Affinity with the FranklinCovey philosophy
What will you get?
From €4.700 gross p/m
Bonus based on revenue
32 to 40-hour workweek
26 vacation days based on full-time employment
Flexible work-from-home and office options in Amersfoort or Mechelen
Personal and professional development opportunities, including the Global Sales Academy
Activities within the entire Benelux network, such as a monthly lunch with all colleagues and a summer barbecue
Laptop, mobile phone allowance, and commuting reimbursement
What will you do?
25% Appointments with clients
25% Approaching new clients
20% Writing proposals
10% Administration
10% Internal consultation
10% Internal training (in the beginning)
This vacancy has been created based on interviews with employees to help you get a realistic preview of the job.
Vacancy
Please note: if you apply for this job, please put your CV and motivation letter in one file and upload it in the application form.
As a Accountmanager at FranklinCovey, you are responsible for thinking strategically with your own clients, and advising them according to FranklinCovey programs. You help organizations to achieve results for which different behavior is required. The aim is to build a longstanding relationship with organizations and be their partner in the fields of leadership, effectiveness, and culture.
You ask the right questions to establish the organization's problem, ambition or challenge. This often relates to (work) effectiveness, strategy or HR. You write a proposal to advise which training programs and content meet the client's wishes and present this accordingly. In addition, you expand your own client base by approaching leads, inviting them to events and telling them about recent market developments.
In order to serve the client in the best way, you should be well informed about the FranklinCovey content yourself; which is why you immerse yourself in this field. You can always ask your colleagues for help if you cannot answer client's questions related to the content.
You will work for the Benelux organization in the Sales department in the Netherlands or Belgium. In addition, you will work closely with Client Service Coordinators, as they take care of everything in the back office. You will also have regular contact with an Implementation Specialist. You will work with several clients at the same time.
If you are curious and enjoy helping clients develop their organizations, and find it a challenge to work on this independently, then this is a job for you.
Working week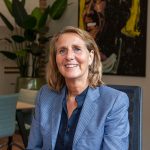 Accountmanager
Emijet Wiersma
On an enjoyable day, I can think creatively with the customer and advise them strategically about the course of their organization.
On a less enjoyable day, I mainly have internal appointments. Among other things, I make a project schedule and make sure that everything is administratively well processed.
08:00

09:00

10:00

11:00

12:00

13:00

14:00

15:00

16:00

17:00

18:00
You have a meeting with a client's HR manager and business. They have an All Access Pass at FranklinCovey and want advice on the next step. How do you proceed?
Clients who have an All Access Pass can use all FranklinCovey content. In the first instance, you evaluate how the training courses - for example about leadership or time management - have gone so far, and you discuss with the customer what their vision of success is, based on the latest developments. Based on this conversation, you give strategic advice about a possible next step in the customer's learning process.

You will meet with the client at least quarterly to determine or adjust their definition of success, and discuss how they can achieve this with FranklinCovey.

Growth
You will attend the FranklinCovey Global Sales Academy internal training course, which lasts for a fortnight. In addition, you can participate quarterly in one of the FranklinCovey programs, including: Helping Clients Succeed, The 7 Habits, Unconscious Bias, Project Management and Presentation Advantage. You will also have an internal coach/mentor. As you grow in your role, you will work with larger organizations and deal with more strategic matters.
Working at FranklinCovey
FranklinCovey helps organizations achieve results that require collective behavior change. The best-performing organizations get four things right—they:
Develop exceptional leaders at every level;
Instill habits of effectiveness in every individual;
Build an inclusive, high-trust culture; and
Use a common execution framework to pursue their most important goals.
Everything we do is designed to help our clients succeed in these four key areas. When organizations partner with us, their people change behavior— both individually and collectively—in ways that have a dramatic impact. Together, they solve their organization's most pressing problems and achieve breakthrough results. Lasting behavior change begins from the inside out—with who you are and how you see things. This translates into how you engage and lead others. Our content, based on timeless principles of human effectiveness, is designed to help people change both their mindset and their behavior. We combine powerful content, a team of experts, a dynamic behavior change platform, and key metrics. Together these guide leaders and teams through impact journeys that deliver exceptional results again and again.
Dutch Headquarters in Amersfoort

Belgian Headquarters in Mechelen

Active in 150 countries

40 employees at FranklinCovey Benelux

2500 employees worldwide

50% / 50%

Average age 46 years

Remote working possible
Colleagues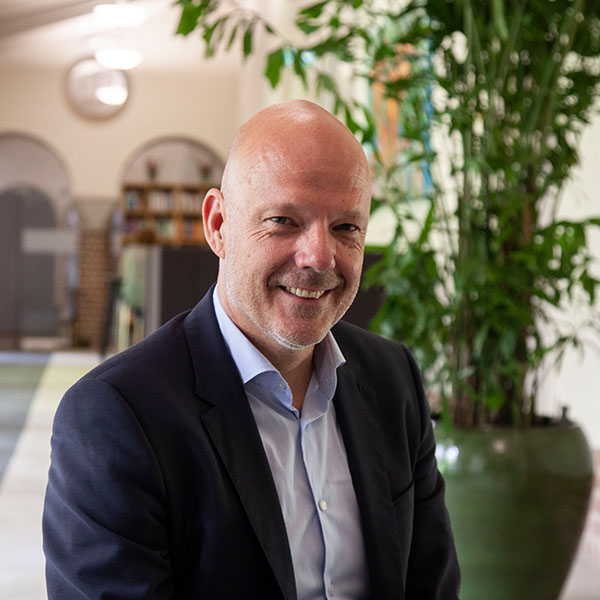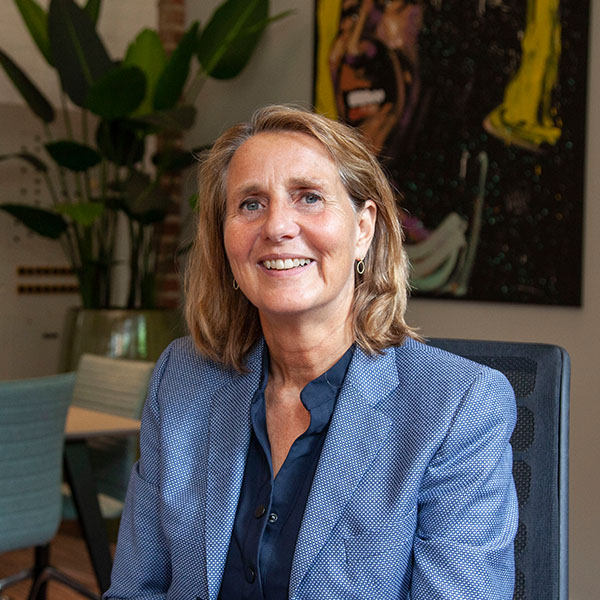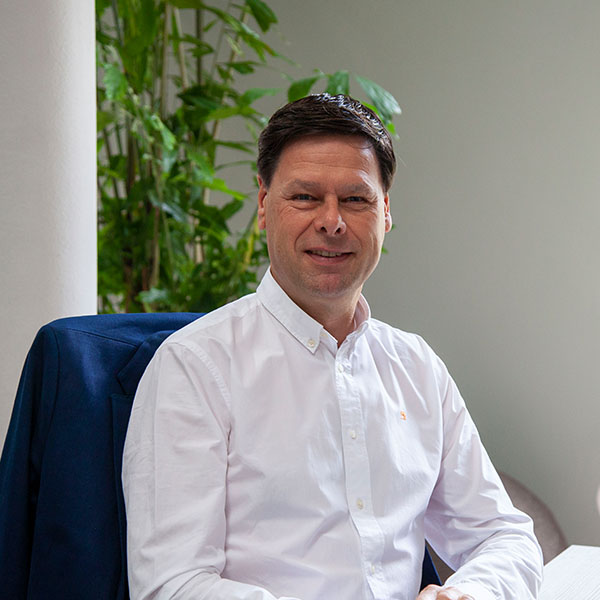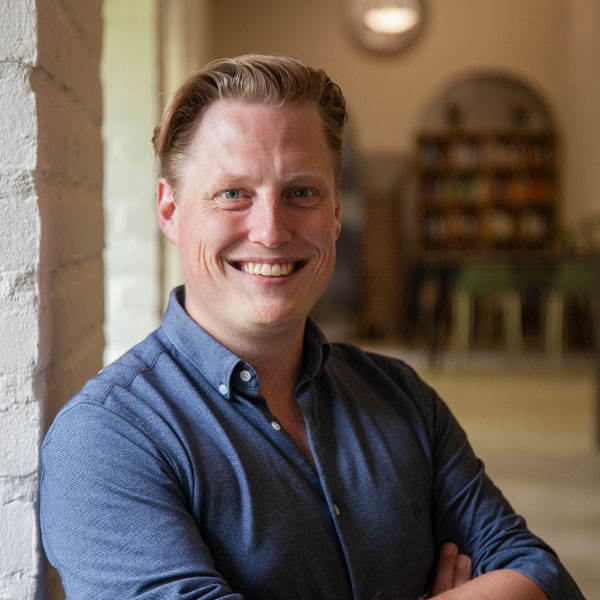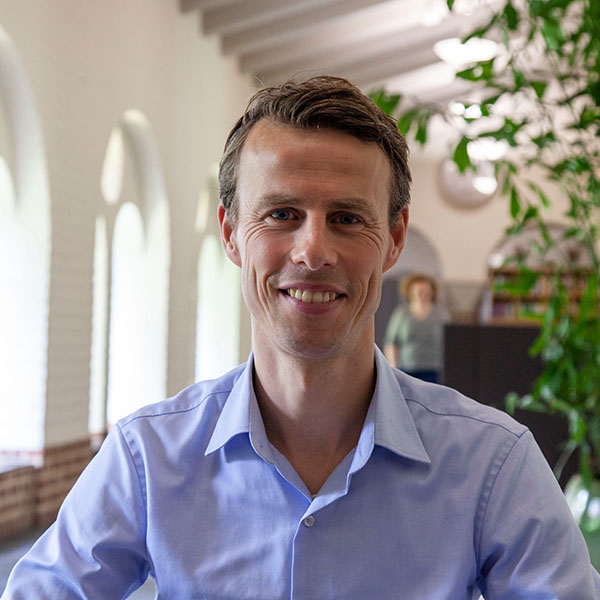 Stefan Zanders (55) - Director of Business Development
Why did you decide to work for this company?
After twenty years of working for the same company, I thought it was time for something completely different. I was looking for a growing, international organization where I could contribute with my managerial experience and my passion for sales. At the company where I previously worked, FranklinCovey had recently implemented a development program that I was very enthusiastic about. When I came into contact with them by chance and heard about the opportunities, all the pieces of the puzzle fell into place.
What was your previous job?
Managing Director at Chiquita.
What do you do in your spare time?
Running, mountainbiking, traveling and reading.
Emijet Wiersma - Client Partner
Why did you decide to work for this company?
With a small, professional team, we contribute to the quality of the individual in a B2B environment. I support FranklinCovey's mission and it's great content to work with.
What was your previous job?
Sales Specialist at Microsoft.
What do you do in your spare time?
Running and spending time with friends.
Maurice Schneider (58) - Client Partner
Why did you decide to work for this company?
Creating value and impact for customers with FranklinCovey's remendously powerful solutions suits me perfectly. Focusing on the development of people and unleashing talent is the best thing there is. Because of extensive corporate experience, I am able to change gears quickly. And I continue to learn every day, how amazing is that!
What was your previous job?
Director Business Process Outsourcing - CGI.
What do you do in your spare time?
Living outside: running, cycling, walking, camping, skiing and gardening.
Glenn Vergoossen (33) - Head of Consultancy
Why did you decide to work for this company?
I read 'The 7 Habits of Highly Effective People' back in 2011, which had a huge impact on my life. When I got the chance to apply for a job at FranklinCovey in 2016, I immediately went for it. The quality of our programs is truly distinctive and it is great to use with our clients.
What was your previous job?
Freelance Trainer and Trainingsactor.
What do you do in your spare time?
Making and listening to music, philosophizing and playing board games.
Thijs Westerink (39) - CEO
Why did you decide to work for this company?
I was looking for a job at a international organization in the field of leadership, effectiveness and culture. An organization where I could make a positive difference. I knew The 7 Habits and found out that there was an organization behind it. As I studied the solutions and people of FranklinCovey, I became increasingly enthusiastic. After going through the selection process in 2010, I got the chance to start as a trainer.
What was your previous job?
Management Trainee at Ormit.
What do you do in your spare time?
Playing soccer, running and spending time with my kids.
Application process
Candidate selection
Assessment (role play and presentation)
Interview with international director
Terms of employment interview
Offer